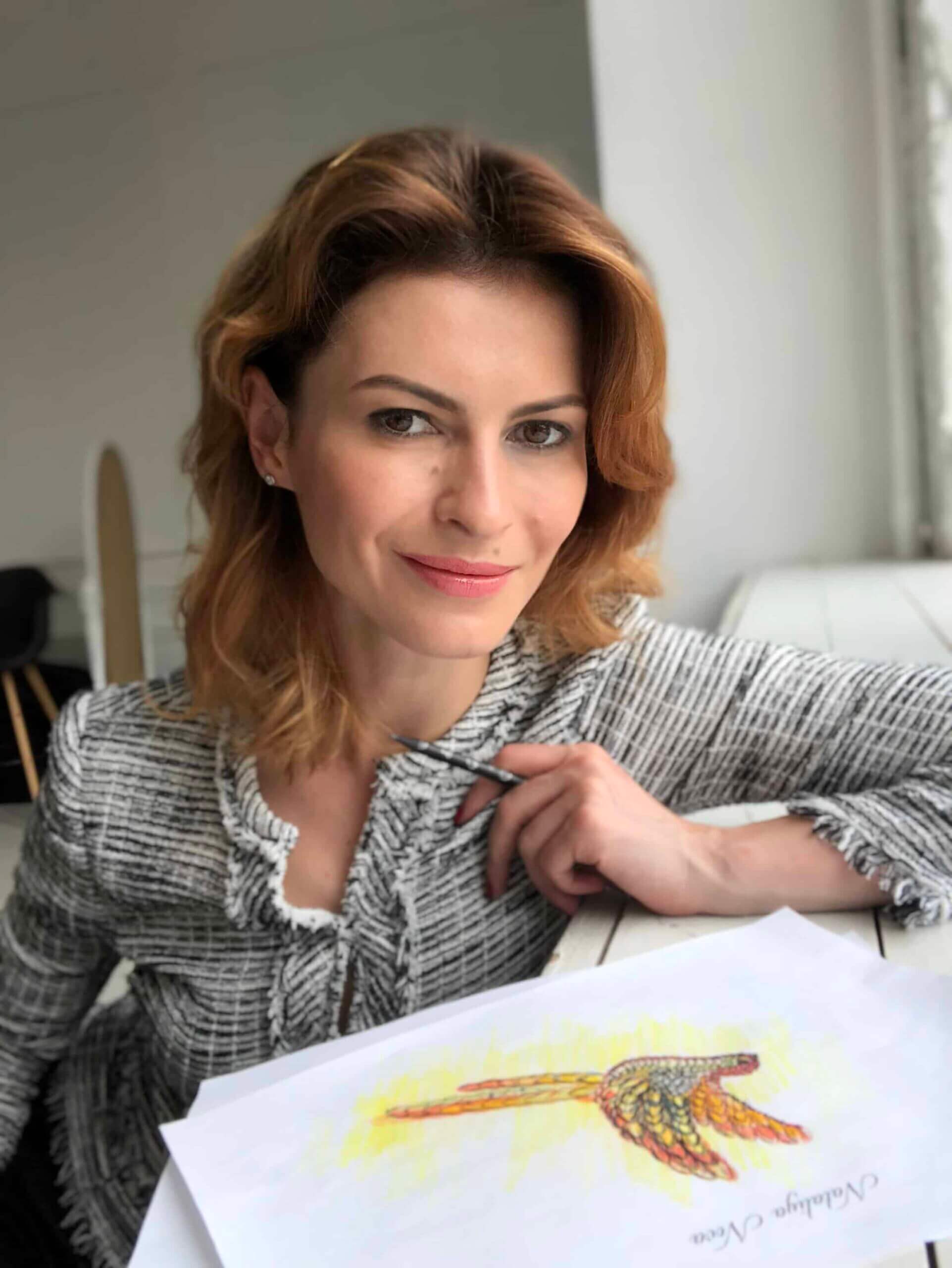 After dedicating ten years to the media business for Cosmopolitan and Harper's Bazaar in Ukraine, Nataliya moved to New York City where she transformed her career into fashion design. Nataliya has a bachelor's degree in computer engineering and graduated from the Fashion Institute of Technology. Growing up in Ukraine, Nataliya was immersed in a culture of handcrafted knitwear and handstitched techniques of working with fabric.
The art of knitting has been passed down from generation to generation. Many women continue to perfect this skill throughout their lives and become true artists and masters of handcrafted knitwear. Nataliya conceived of the idea for a brand that would share this knitwear with a wider audience. Launched as a knitwear collection, the brand expanded into silk accessories and hand-woven summer hats.
Nataliya Nova has taken up the task of introducing unknown Ukraine to the world through fashion and knitwear in particular. When creating her personal brand, Nataliya wanted it to serve as an embodiment of Ukraine's ancient craft traditions adapted to the modern realities of the fashion world.
The introduction of handstitched techniques in silk accessories was the next chapter for the brand. So far only haute couture collections were able to use it during their runway shows but now everyone can enjoy these pieces in the Nataliya Nova collection!
She has made it her purpose to popularize Ukrainian traditions and culture not only by creating stylish clothing from materials of impeccable quality, infused with the ever-evolving spirit of Ukraine but also by establishing close cooperation with artisans from different countries and focusing on social programs to help underserved communities.