Art on Silk. Designer Nataliya Nova together with Anna  Zemskova, editor in chief of Harper's Bazaar UA, announcing collaboration of silk scarves capsule collection.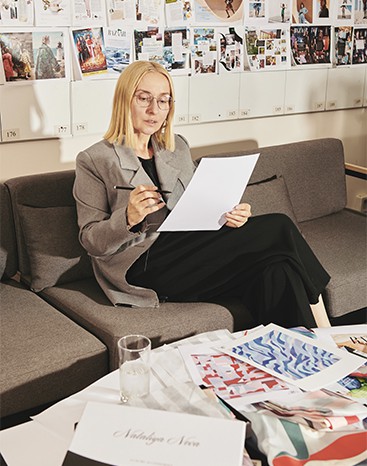 Ukrainian connoisseurs of exquisite luxury will be able to enhance their wardrobes with accessories from designer Nataliya Nova and Harper's Bazaar's editor in chief Anna Zemskova as early as this fall. Thanks to their stylish collaboration, a collection of silk scarves with exclusive art prints  was created.
"I have been living and working in America for many years. One of the main esthetic values of the Nataliya Nova Luxury Design brand is to promote Ukrainian traditions overseas, offering new opportunities for Ukrainian cultural heritage in the fashion world. My soul always remains faithful to Ukraine, and I have had the idea to create a capsule collection for the Ukrainian fashion space for a while," says designer Nataliya Nova. "In search of a creative partnership, I approached Anna Zemskova, because who else if not the editor in chief of one of the most respected fashion magazines knows what a modern Ukrainian woman wants and what makes her tick. Together, we created contemporary art prints with sophisticated color palettes for the silk accessories line"
As a result of their collaboration, two art prints – "Waves" and "Puzzles" – were created.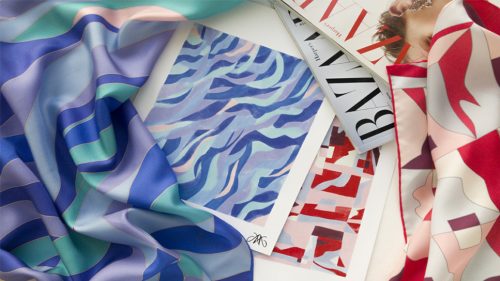 The "Waves" print is designed to remind a Ukrainian woman of a constantly changing world. The waves of life carry us from dusk till dawn, from depression and despair to new hope. The scarf pattern shows us all the colors of the sunrise. Its owner takes every new day as a gift, so the future awaits her with the brightest prospects.
The abstract geometry of the "Puzzles" print combines passion and softness, dynamics and statics, smooth flow of time and sudden changes. It seems it all consists of contradictions just like any woman. According to the creators of the collection, this scarf will bring a little bit of chaos and creative confusion to the life of its owner, thus saving her from the boredom of daily routine.
Each of the prints is presented in three trendy shades for a perfect combination with any outfit. In addition to silk scarves, the capsule collection will include twillies and men's pocket squares to create a complete look and match elegant couple looks.